cosmic_celery
Today was alright. I got done most of what I wanted to do. I drew up a comic, I cleaned the house a bit, and I went to see a movie. I didn't finish up with my room, so that'll have to wait till tomorrow.
I woke up late and talked to my Dad and his wife Nancy on the phone for a while. He asked again me how long it'll be before I transfer over to a real university, which always bothers me. I've explained the plan to him and he still brings it up all the time. Which he then immediately follows with "oh, and let me know if there's any way I could help with that". What would be nice is help with the school I'm going to now. Eh, but besides that, talking with him went fine.
Cleaned up around the house a bit, did some sit ups and push ups (I did some the day before yesterday too. I thought I should introduce at least some sort of exercise into my routine), and got ready for the movie. The plan was to go see Scott Pilgrim, but when we got there the show was sold out. Which was disappointing. So we saw The Other Guys instead. It was alright, but definitely not a movie I would have normally chosen to see. The comedy was good in some parts, but in others I was bored or slightly offended while the rest of the theatre was laughing.
Hopefully I'll be able to go see Scott Pilgrim soon. Tomorrow we might go down to visit my grandma. I want to go to the school to pick up the books for my music theory class, write at least a couple hundred words, and run by Joann's Fabric for some more black dye. I dyed a couple of things the other day and the cycle ended before it could dye all the way through.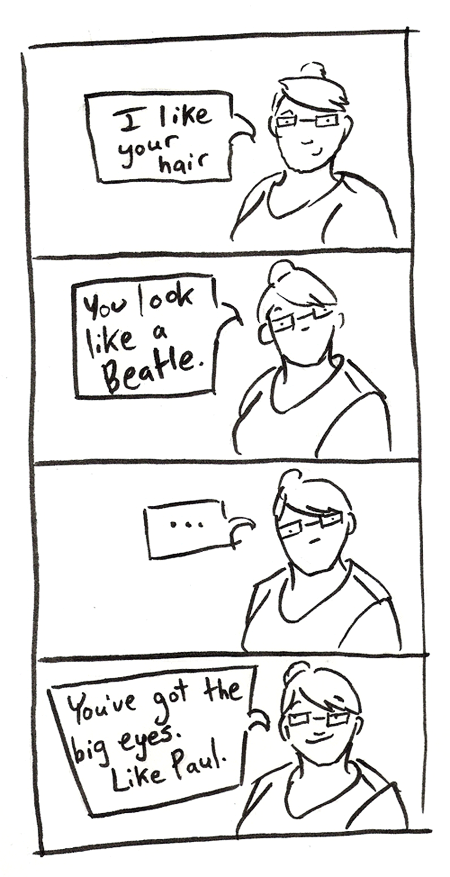 So...today was more or less an average day. I was a bit bummed out about missing the movie I wanted to see, but I can catch it another time.